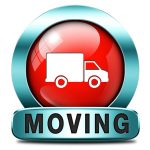 Our club has been growing steadily over the last few years, all the classes have become busier, so we have finally made the decision that we need our own dedicated facility in order to continue to offer good quality classes at all levels.
We have secured a lease on a suitable building at the Marina, which is near the city and therefore more accessible to everyone, also by public transport, on foot or by bicycle!
The new rink will be ready by early July, and we will be moving there during the second week of July.
We believe that this move will allow all our skaters to progress as there will be more classes available as well as more space for practice at each class. The new floor is top-quality, especially designed for inline skating, and the rink will be maintained to the highest standard.
We hope that these advantages will make up for the inevitable inconvenience associated with the move for skaters and parents.
A new timetable will come into place as soon as we have moved.