Hi Everyone,
Rebel Acro, a group of gymnasts from Ballincollig Gymnastics Club, are in the finals of Ireland's Got Talent this Sunday evening.
One of our coaches, who is also a gymnast, is in the group, and we are very proud of everything that they have achieved so far.
We would ask that you would consider voting for them on Sunday evening, as we have no doubts as to their real talent!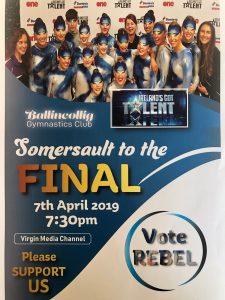 Thank you so much!