Dear All,
Our first Cork Open Inline Figure Skating Competition at the Mardyke Arena was a great success :-).
Not only did CFSA skaters win lots of medals and trophies in most categories, but they were also noticed for their friendly attitude and sportsmanship.
The skaters, coaches and families who travelled to Cork from other countries, as well as the judges and the president of WIFSA, were all delighted with the event's organization and with the welcoming atmosphere that they experienced [...]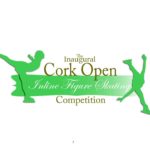 We will be holding our first The Inaugural Cork Open Inline Figure Skating Competition on the 11th and 12th of February in the Mardyke arena. 
Click here to find out more.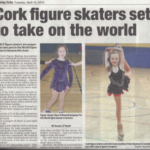 An article in the Evening Echo this week portraying some of our skaters who will be competing in the World Championship in Geneva in June this year!
On the 25th of November Liane and Kelly did a interview for Youghal@5  with Declan on CRY FM in Youghal promoting the club and figure skating in general. Have a listen to the full interview below!
httpa://youtu.be/BC_nFFVkXog
Click on the image below to see the full article as featured in the Cork Evening Echo published on the 7th of December 2012
To open the file please make sure you have a PDF reader installed or click here to download one.